Best Slot Games for Self-Isolation during Coronavirus Outbreak
Categories:
News
|
Published by:
nairda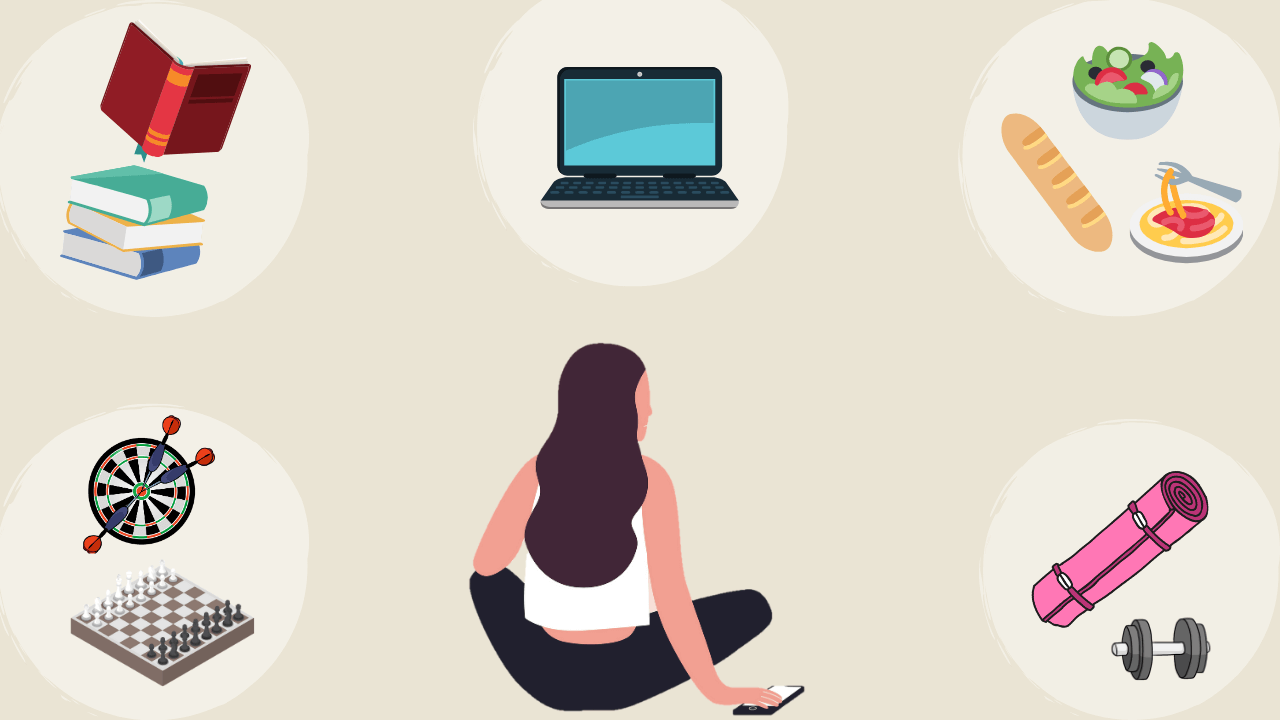 In just a matter of weeks the infamous coronavirus turned from an issue in far away China to an uprecedented phenomena that affects everyone on the planet. In many countries cafes, pubs and clubs have been forced to closed. Going to the cinema or theatre is no longer an option and not even your local sports team is playing. With recent restriction and the call to self-isolation, it is most likely you spend a lot more time at home. If you are feeling restless or bored, don't fret; we have suggestions for the best forms of entertainment when you are forced to spend time at home.
Netflix
Of course, Netflix and other streaming services area a godsend in these times when you are not even able to visit the cinema. You can catch up on latest releases and binge-watch all your favourite series.
Online Casino Slot Games
Naturally in addition to Netflix there always is online casino entertainment. Whether you love slot games, table games or live games, you can always find a game to your liking at the best online casinos. For these unprecedented times we want to make a few suggestions of great slot games to play while in self-isolation.
Exotic Locations
If you had booked a trip that has been cancelled or you are dreaming of visiting exciting and exotic locations, play the following slot games to get you there. In addition to having great fun, you can make excellent winnings too.
Mega Fortune Dreams
Mega Fortune Dreams is a beautifully dreamy progressive jackpot slot game that lets you practice for a millionaire's lifestyle somehwere in the tropics. This slot is set in a luxury beach lounge where you enjoy fancy drinks while the wind gently rustles through the palm trees. With some dreamy lounge music as a soundtrack you play items of luxury on the reels. The 20-pay lines jackpot slot features Wild symbols, Scatters, Multipliers, Free Spins and a Bonus Game.
The Bonus game gives you the chance to fulfil your millionaire's dream and make winnings of several million pounds. Hit it big on Mega Fortune Dreams for great winnings, so you can be a big spender when the lockdown is over.
Easter Island
Easter Island is a fun and quirky slot game that takes you to the other side of the world. There you are greeted by two of the famous gigantic stone-head figures of Eastern Island that feature prominently on either side of the reels. Easter Island slot has an impressive 103 pay lines and you play icons of stone animals in different colours on the reels to form a winning combination.
Amongst these icons you find red birds, blue fish, green frogs, orange foxes and purple lizards. The red bird is the highest paying symbol awarding you 500 times your stake when you manage to play five-of-a-kind. Easter Island slot steps up the pace with the exciting Expanding Reel Re-spin feature.
In addition to great win potential you can find great humour on the slot. The two stone-head figures on either side of the reels are a double act as they comment on all the action that takes place on the reels. When you hit a big win, the statues will be spewing out coins. Find your bliss and fortune in the Pacific with Easter Island slot game.
Blockbuster Films
When it comes to great blockbuster, not only can you enjoy these on Netflix but on the reels as well. Enjoy the excitement and suspense of the best films on the reels and fulfill your chances of making great winnings too.
Planet of the Apes
Planet of the Apes is a highly popular media franchise that consists of several films and television series, and also a slot game. The slot game is based on the two Planet of the Apes reboot films Rise of the Planet of the Apes and Dawn of the Planet of the Apes that were released in 2011 and 2014 respectively.
The slot has an unconventional structure as the game consists of two grids with five reels and three rows each. These two grids offer a total of 40 fixed bet lines and the reels spin simultaneously. Planet of the Apes slot is packed with features that allow for a highly exciting game play. You can trigger two different Free Bets rounds, Rise Free Spins and the Dawn Free Spins, by playing the usual three Scatter symbols in one round.
You receive 10 free spins in Rise Free Spins round that features a Wild Meter. This Meter allows you to collect Wild symbols that will be placed on the reels at random for increased chances to form winning combinations.  Dawn Free Spins awards you 15 free spins and features three meters; the Multiplier Meter, the Extra Wild Meter and the Extra Spin Meter.
The more features you collect, the more coin wins you can scoop up. Besides two Free Spins modes and various Meters, Planet of the Apes slot also features Stacked Wild symbols, Rise and Dawn Bonus Rounds and Scatter wins. Go for some exciting monkey mayhem while in self-isolation and play Planet of the Apes slot game.
Jumanji
Jumanji is another popular media franchise that has been turned into an exciting slot game. Jumanji slot successfully managed to translate the adventure fantasy of the films to the reels. Like Planet of the Apes, it all started with a book. The first Jumanji film released in 1995 was based on this book and instantly became an adventure film classic. It took 22 years for the sequel Jumanji: Welcome the Jungle to be released and that film too became an instant hit.
The slot game takes elements of both films and features a quirky 3-4-5-4-3 reels structure. This 36 fixed pay line adventure slot game is jam-packed with features to deliver the same level of excitement as the films. Re-spin the reels while your winning combination remains in place with the Sticky Vines feature.
Fill one or two reels completely with Wild symbols with Monsoon Wilds. Keen on making an extra coin win? The Monkey Mayhem feature can lend you a helping hand. If you love free rounds, Jumanji slot game has a fabulous number of four Free Spin mode that each offer specific in-mode bonuses. If that wasn't enough Jumanji also has the Board Game feature and the Mystery feature. With Jumanji slot you don't need to leave the house as this is a true slot game adventure with excellent win potential.
Face your fears with Scary Slots
Quite a lot of people are scared of all the big chances the coronavirus has made to every day life and the uncertainty that has come with it. Rather than being scared, you can just play scary slot games for great entertainment and chances to make spooktaculair winnings too.
Dark Vortex
Dark Vortex is a slot that features a whirlpool giving you access to a dark world filled with monsters and demons. The set is a lonely and omnious shrine high up in the mountains where nothing grows. You play images of twisted monsters, scary demons and dark magicians on the reels. If that wasn't enough darkness, you can also play icons of bewitched books and an magician's amulet with the all-seeing eye.
You play with win ways rather than pay lines. You start out with 243 win ways that can increase to an impressive 3,125 win ways. Conjure up the right magic and the creatures from the Dark Vortex can award you up to 7,318 your bet. Dark Vortex slot features Stacked Wilds, Free Spins and a Buy Bonus feature for increased volatility. Face your fears on Dark Vortex slot and make monstrous winnings.
Creature from the Black Lagoon
Based on the 1954 film of the same name Creature from the Black Lagoon features a monstrous creature that is half fish half man. Inspired by the film the slot features 1950s imagery and symbols on the reels include characters and atributes from the story, such as boating and diving equipment. With 20 bet lines Creature from the Black Lagoon gives you a chance to face your fear of the deep dark depths of the waters.
The slot features three types of Wilds symbols; regular Wilds, Sticky Wilds and Spreading Wilds. You are awarded a re-spin every time you play a Wild symbol and the Wild becomes sticky during the re-spin. In Free Spins your task is to rescue the female character Kay who has been snatched by the Creature from the boat and taken to a cave in the depths of the lagoon.
You fight the Creature with target symbols that appear on the reels during Free Spins and every attack weakens the Creature. This is monitored by the in-game meter. When the Creature has reached a certain level of weakness, the game triggers Spreading Wilds that move to the left changing adjacent icons into Wild symbols, which on its turn triggers re-spins. When the Creature is so weak it is about to die, the Spreading Wilds also move to the right. Creature of the Black Lagoon is a high volatility slot that will appeal especially to higher-risk players and everyone who loves well-designed suspense slot games.
While in self-isolation stay safe and have fun with the best slot games for when you are housebound.
Relevant news