Go Wild on the Best Western-themed Slot Games
Categories:
News
|
Published by:
kerttu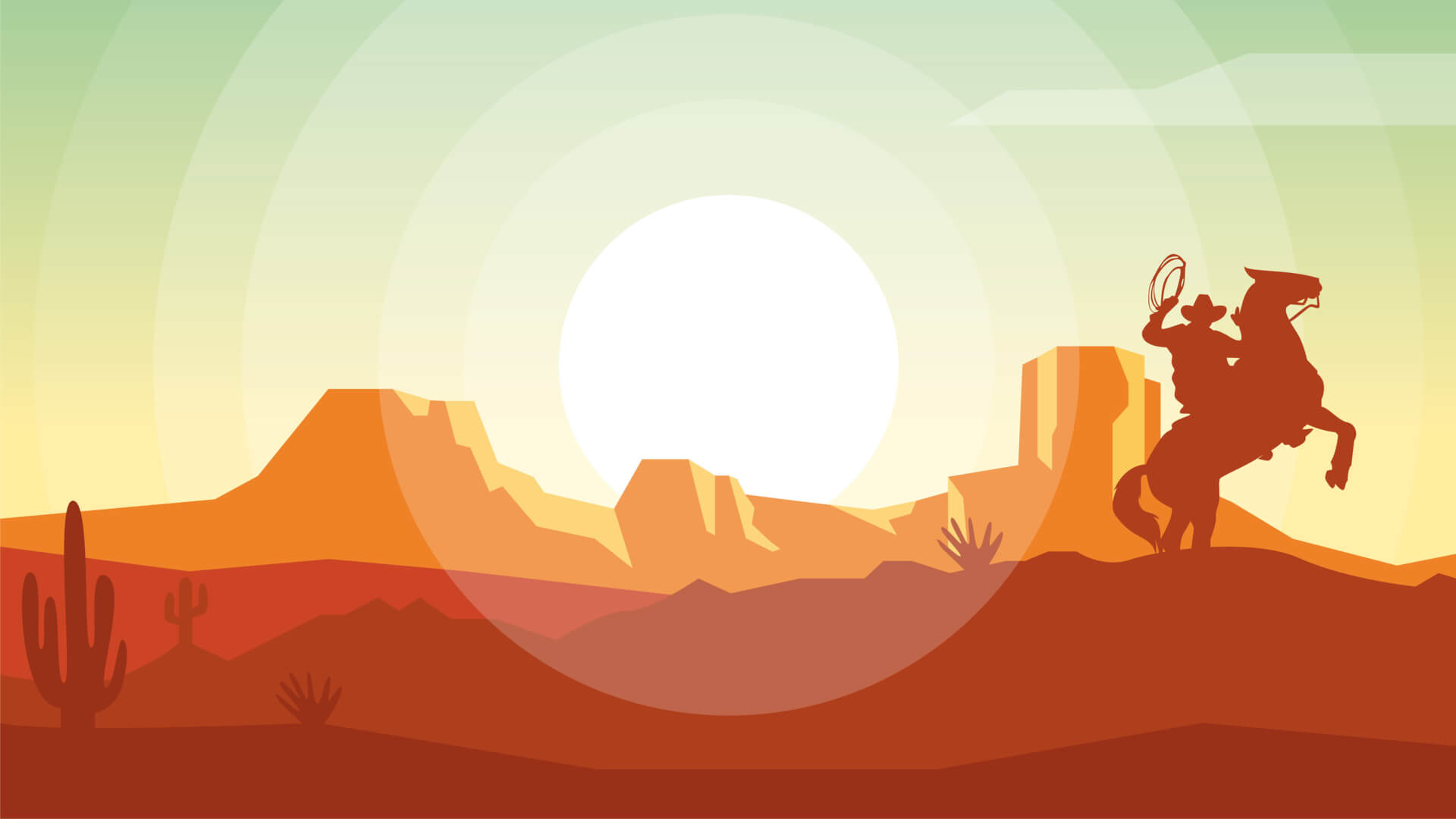 The theme of the American Wild West has not only inspired many films, it's a popular theme for slot games too. The times of the Wild West might have lasted only for a decade and a bit but they have been romanticised forever since as a time of great adventure and opportunity. In the Wild West there was a lack of a strong central authority and 'anything-goes' was the unofficial law of the land. Put on your cowboy boots and mount your horse to discover where you can find the best slot game adventures and riches on the most exciting Western- themed slot games. 
The Wild 3
The Wild 3 is a slot game fable set in the Wild West. Our heroes are three characters in animal form that have been inspired by Robin Hood as they steal from rich evil banker Baltimore and redistribute the wealth by giving these riches to the poor. Whether you are poor or not, you can share in whatever these heroes get their hands on. This slot has 10 bet lines with which you can make juicy wins of no less than £250,000 per round.
Exciting features that can help you bring in the loot include Game Missions, Multipliers and a Bonus Game in addition to the usual suspects Wild symbols and Free Spins. In addition to our three heroes and their arch rival banker Baltimore, you find images of Baltimore's bank, vaults, money bags and the cacti of the desert on the reels. The Wild 3 slot has in-game assignments you need to complete to be granted a specific bonus in the form of multipliers, free spins or coin wins. There are 8 different missions available and an assignment is presented to you as a 3-set mission. With the Lock 'n Load feature you lock reels 2 and 4 whenever you have played Bonus symbols that trigger this feature. While reel 2 and 4 are locked the other reels re- spin 3 times to give you extra win chances. If that isn't enough, you can engage the SuperBet function on bet level 1 or 2. You activate the Rob the Rich Bonus game once you have completed the 3-set mission. In this feature you can select 3 rewards out of 25 money bags. Their rewards can include multipliers of up to x100 and extra coin wins.
The Wild 3 is an incredibly fun and engaging slot game with great win potential and should belong to your Western-themed slots favourites.
Golden Colts
Golden Colt is a beautifully designed slot game that combines the western theme with a bit of spookiness. A threesome of bounty hunters is looking for the Dead Sheriff and his Golden Colt. According to legends this Golden Colt is of incredible value and gives you special powers. You can join the band of bounty hunters in search of this treasure. The game is set in a ghost town at dusk and offers you special features including a bonus game with 7 different features, to conquer your fear and get your treasure. Golden Colt has 40 bet lines and a 5×4 grid structure. Symbols on the reels include images of the three protagonists Gunslinger, Gambler and the Girl and the Dead Sheriff, the Golden Colt's box and a Bull skull. The latter is the Wild symbol and fulfils its usual symbol substituting functions. The Golden Colt's box is the Scatter symbol that can trigger the Bonus game that is full-on with 7 different features. As you can imagine, most of the excitement can be experienced in the bonus game where you can make wins of up to 2500 times your bet. Dear to enter the dark side for great riches and play Golden Colts slot game.
Dead or Alive
Go for all or nothing in the saloon of Dead or Alive slot game. The simply yet well-designed slot remains a high-volatility-slot-game classic on which you can make wins of up to £54,000 per spin. Set on the swing doors of a salon somewhere in the Wild West, you play typical Western attributes like cowboy boots, revolvers, most-wanted posters and sheriff badges on the reels. Dead or Alive has 9 adjustable win lines and slot game staple features like Wilds symbols, Free Spins and Scatters. Proper cash can be made in the Free Spins round that is triggered by at least 3 Scatters on the reels in one round. You are awarded 12 free rounds that come with sticky Wilds and any wins you make will be multiplied. You can win additional free spins in this mode. Dead or Alive is a high volatility slot and there are not that many wins to be had in the main game. The game has adjustable bet lines and smaller players don't have to break the bank to have the chance to make some Wild West wins.
Gunslinger Reloaded
This slot is an updated version with improved graphics and features of an older game simple called Gunslinger. You are invited to the local saloon where you find adventures and outlaws entertaining themselves playing cards while keeping themselves wet. You can expect images related to the setting and theme like saloon signs, playing cards and chips, sheriff badges, money bags and most-wanted posters. You also find an image of a Western belle on the reels. The symbol of the money bag is the highest paying of these as 5-of-a-kind awards you 40 times your bet. In addition to its substituting role, the Wild symbol pays you 400 times your stake if you manage to hit 5 symbols on a pay line in one round. On this slot the Scatter symbol doesn't trigger a bonus game but gives you a win of 150 times your bet in the case of 5-of-a-kind. Gunslinger Reloaded has some great features to keep you entertained and help you fill up your money back. The Bottle Free Spins feature awards you free spins. In the Bounty Hunter feature you can win multipliers of up to 960 your bet if you manage to turn in the outlaw with the biggest prize on his head. During the Shoot the Cards feature you can hit the progressive jackpot of tens of thousands of pounds. You can show them who is the boss and who can claim the biggest bounty on Gunslinger reloaded.
Wild Wild West: The Great Train Heist
On Wild Wild West: The Great Train Heist slot game you can make the most of the sense of opportunity and lawlessness of the American Wild West. This slot has been designed as a comic book and the story is that an adventurous threesome of thieves that has the ambitious plan to rob a train that is filled with cash and wealthy passenger. Wild Wild West slot has 10 fixed pay lines and a few fun features for you to reel in the cash. The game has four different types of Wild symbols. Besides regular Wild symbols, you can hit it big in Free Spins mode with Expanding Wilds, Spreading Wilds and x2 Multiplier Wilds. You can select any of these types of Wilds with the Wild Selector Wheel at the start of Free Spins. Free Spins mode is triggered by playing at least 3 Scatters on the reels and wherever the Wild Selector Wheel stops, that is the type of Wilds symbol you can benefit from in Free Spins mode. You activate the Pick and Click feature by playing 3 Bonus symbols, which appear on reel 1, 3 and 5, on the reels. In Pick and Click mode you select a Bonus symbol to reveal a coin win that can vary from x5 up to x50 your bet. With 10 bet levels you can make bets from as little as £0.20 per round up to £100 per spin. If all goes to plan, you can make wins of up £100,000 per round.
Share in the loot and play Wild Wild West: The Great Train Heist.
Relevant news