Keep an eye on these Online Casino Trends for 2021
Categories:
News
|
Published by:
nairda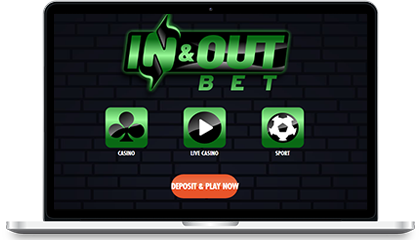 The year 2021 is in full swing and the Chinese New Year has just begun. The last 12 months have been challenging for almost everyone on the planet and most people are keen on a new start. People as well as businesses have been forced to adapt in the last year and generating an income has been difficult for many.
A sector that has been doing very well in recent times is the online casino scene, and this is great news for players. Placing bets on casino games and other gambling options has always been a much-loved pastime for many. Because of lockdowns and other restrictions, more and more people are going online for their entertainment.
In the last year, casino players have been spending more rather than less time playing their favourite games. These thriving times in online casino land might be great news for players, but what does this actually mean in practice and what else can we expect from the sector in the coming year? In this article we have a look at what we can expect from the online casino sector and what online casino trends are likely to emerge in the next 12 months.
More Online Casinos
iGaming has always been considered a very lucrative market and as more people are finding their entertainment online, the igaming sector is only expected to grow further. This means we will see plenty of new online casinos opening their virtual doors in the next year as many want to benefit from the recent boom. New online casinos mean more places to play your favourite games, discover new games and, best of all, new opportunities to claim attractive bonuses.
More Live Casinos
More online casinos also mean more of the different forms of online gambling. First up are the online live casinos. Online live casinos have always been the ideal way to get the best of both casino worlds. You don't have to get dressed up and leave the house for an evening at a brick-and-mortar casino, but you can still play games guided by a live dealer with whom you can interact.
You can do all this from the comfort of your own home or playing on the go wherever you are on your mobile device. Due to lockdowns and other restrictions players don't have the possibility to visit a land-based casino and many choose online alternatives instead. One of those alternatives are online live casinos. New and existing online casinos will put more emphasis on their live games section to offer players that land-based casino thrill while they are confined to the house.
More Mobile Gaming
In addition to more live casino entertainment, we also expect more mobile gaming in the coming year. Mobile gambling is by no means new and the mobile online casino sector has been growing year after year for quite a while. This trend shows no sign of slowing down, especially as increasing numbers of players are placing bets from their smartphone or tablet. In the coming 12 months online casinos will even have a stronger focus on their mobile games. They make sure that their websites are fully responsive and the games in their portfolio fully compatible with mobile devices. Game developers might even launch more games that are mobile only.
More Games, especially Megaways Slots
As we reach the topics of games, we expect even more game launches this year compared to previous years. Most game developers have already significantly increased the number of quarterly game releases in recent years. With more demand from both players and online casino platforms, this is likely to increase even further. We especially expect more launches of Megaways video slots.
The Megaways mechanism has been a popular slot game feature for many years and has recently caught the attention of top game developers such as NetEnt. Game producers not only develop new slots operating with the Megaways mechanism, but popular existing slots too are getting a Megaways make over. This trend is likely to continue in the next 12 months. Especially giving popular games a Megaways twist is a boon for both players and developers. Game producers don't have to create brand-new slot games and players can get more of what they love.
More Sports Betting
In line with the trend of more betting options, it is likely you will find more sports betting options at online casinos in the next year. Plenty of online casinos have been offering complete online gambling entertainment that includes sports betting. As players have been keener to indulge in different forms of online entertainment, online casinos want to fulfil that demand and offer a greater variety of betting options. Players want to diversify their game and include wagering on sports matches, whether real or virtual. It is also possible that the inability to attend live games and go to betting shops is whetting player's appetite to place bets online.
In addition to traditional sports betting, e-sports is expected to grow in the coming year. iGaming has always taken it inspiration from video games with the aim of keeping players entertained and engaged. E-sports betting is a great example of the meeting of these two worlds. E-sports can also be a great way to introduce new players to sports betting as it is very accessible. These players might then try more traditional sports betting which would further increase the demand.
The Rise of Bitcoin at Online Casinos
Bitcoin has been a popular payment method at some niche online casinos for several years. The cryptocurrency has become more popular when it reached the mainstream in 2017. As players are becoming more familiar with the cryptocurrency and how it can give their online casino game an extra boost, Bitcoin is used more often to make deposits and withdrawals. This encourages more online casinos to offering Bitcoin as a payment method.
Bitcoin remains a very volatile digital currency. However, its recent surge in value after eccentric serial entrepreneur Elon Musk endorsed the currency, has made Bitcoin as an online casino payment method even more attractive. Bitcoin's usage and popularity will only increase further as more online casinos are offering Bitcoin as a payment method.
More Virtual Reality Online Casinos
We and others with us have mentioned the Virtual Reality or VR online casino trend for several years. Although VR has experienced some rapid development in the last few years, VR online gambling hasn't reached the mainstream just yet. It is unclear if 2021 will be the year for VR online gambling, but players' demand for more online gambling entertainment may finally push casino platforms and game developers over the edge to increase their VR online gambling offering.
On a corporate level, it might be that we will see more merger and acquisitions in the iGaming scene. This would be the result of a business sector that is doing very well, and many iGaming businesses want to expand or cash in on the hard work of recent years. This could lead to smaller game developers and online casinos receiving more money from mother companies to expand their offering, which could only benefit players.
While you are making your way through challenging times, we all hope that the end is in sight and as always: the sun always shines in online casino land. Now more than ever.
Relevant news