What Are Wild Symbols And How Do They Work?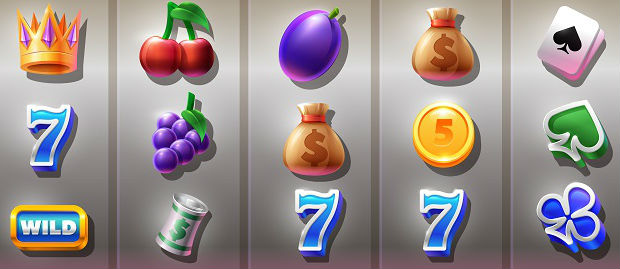 Oh, what would slot lovers do without the excitement, wins and fun that comes with Wild Symbols for slots? Even when you think you are having a bad day at your slots, Wilds will come in and brighten up the day for you. These can help you win by replacing other symbols hence forming winning combinations. Nowadays, it is rare to open a video slot and not spot these luck-enhancing symbols.
What Is A Wild Symbol?
A wild symbol is a slot symbol that can fill in for any other symbol in a slot. It can be anything you wish it to be, for you to have a winning Payline. Note that Wild Symbols cannot substitute for Free Spins, Scatters or any other bonus symbol.
For example:
You are enjoying your favourite slot online and after a spin, you get a Payline with the symbol combination monkey-monkey- rabbit- monkey-monkey. Yes, this is a loss under normal circumstances. However, if the rabbit is a wild symbol, it means it has substituted for the missing monkey, thus making you a slot winner.
How Do They Look Like?
There is no specific type or design of Wild Symbols. Wild Symbols take many different forms, to create a slot-winning Payline. Different slots come with varying Wilds and most often they are connected to the game's theme. For instance, in the Thunderstruck slot it is represented by Thor, the Norse god of thunder.
Different Types Of Wilds
Random Wild Symbols
As by definition, Wild Symbols act as substitutes for a winning slot-combo. In the majority of online casinos, most of these symbolsappear randomly. Have a look at your casino' s Paytable to make sure of the functionality of the different Wild Symbols in the available slots.
Expanding And Stacked Wild Symbols
The above wilds similarly occupy two or more reel positions. Still, the two variants have some very notable differences:
Stacked Symbols usually display as single Wild Symbols placed on top of the other. Stacked symbols usually fill the whole reel, which increases your chances of becoming a big slot winner. Some of the fun and colourful slots that offer Wild Symbols are Beauty and the Beast, Black Knight, Black Window and Game of Thrones. Majority of huge and reliable online casinos like Betsafe and CasinoEuro have many slots with Wild Symbols.
Expanding symbols normally appear as a distinctively single icon that spreads to occupy all positions on the reel. Examples of video slots with expanding wild symbols are Secret Code, Sparks and Thief.
It is also possible for your Wild Symbols to appear grouped together in other different ways. For example, the Spinata Grande offers a 3×3 colossal Wild Symbols. You might also find thrill in the Guns n' Roses slot cross-shaped wild symbol.
Sticky Wilds
Sticky Wilds do just that – they stick on the reels for more than one spin. Sticky Wild Symbols area favourite for many players because they appear in multiple spins, thus making it possible to complete multiple winning combinations.
Sticky offers a type of win-on-repeat mode that players can hugely benefit from. Once the Wild Symbol sticks on the reel, a free spins is activated and if you get more Sticky wilds, you get more Free Bets! You can try your luck on Sticky wilds in most video slots including Attractions, Stickers and Lucky Angler.
Moving Wilds
A variation of Sticky wilds, Moving Wild Symbols also stick to the reels, through multiple spins. However, Moving Wilds do not stay in the same position and they will bounce on the reels to give you the best winning combination. You can find Moving Wilds in games like Pinnochio and Jack and The Beanstalk.
Straight/ Diagonal Wild Symbols
Diagonal/ straight Wild Symbols are sometimes classified under Shifting/Moving wilds. Diagonal Wild Symbols can position themselves across reels 2 and 4. Straight Wild Symbols run vertically down only on reel 3. The most exciting part happens when Diagonal Wilds appear while Straight Wild Symbols are in play. The Straight Wild Symbols will strike the Diagonals across the reels and renew any symbols that are touched by the moving Wild Symbols.
So, which of the Wild Symbols helps you enjoy your slot game the most? Remember to have a look at your casino's paytable, just to be sure which slots are offering Wild Symbols. You can start letting these magic symbols create wins by joining trustworthy and diversified online casinos like Betsson, Lucky 8 and Mr Green.
To conclude, if you are a new slots player and you land a reel with mixed symbols, do not panic. It could be Wild Symbol, which means more playing and winning for you!
Relevant news