Lara Croft Slot Games: Living up to a Classic?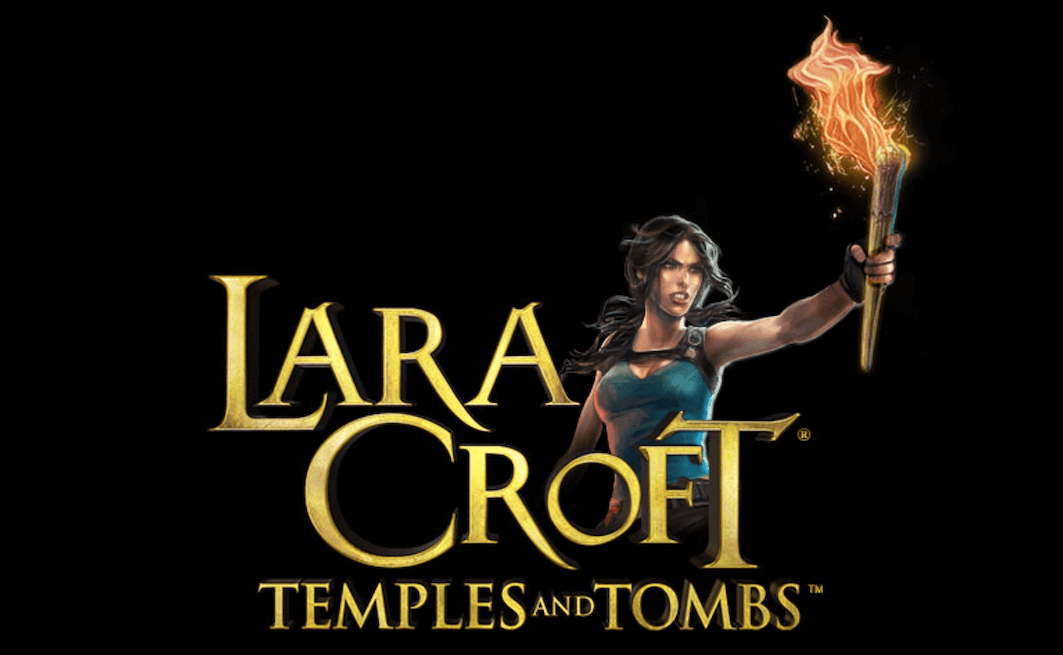 Lara Croft is a highly popular franchise that has been around for almost 25 years. Starting out as a video game in the mid-1990s, the digital character was turned into a cinematic heroine and made into a web series and casino slot games. No less than 15 years after the first Lara Croft Tomb Raider slot game, Microgaming released the highly anticipated third instalment Lara Croft Temples and Tombs in May 2019.  A lot has happened to Lara Croft in a decade and a half. Does the slot game live up to expectations and does it add anything exciting to the Lara Croft franchise?
Who is Lara Croft?
Lara Croft is the ballsy, highly intelligent and adventurous archaeologist that is the heroine of the video game Tomb Raider that first saw the light of day in 1996. She was very different from stereotypical female characters in videogames and she became an instant hit with gamers. Several videogame sequels were produced and in 2001 Angelina Jolie appeared in the first Lara Croft: Tom Raider film. A second instalment of the film followed, which wasn't received as well as the first film. Microgaming then release the first Lara Croft slot game in 2004 on the back of the second film and another videogame instalment.
Lara Croft Slot Games
The first Lara Croft slot was probably quite the game at the time of its release jumping, perhaps slightly too late, on the Lara Croft bandwagon. In 2008 Microgaming released a second Lara Croft game, Secret of the Sword that build on the success of its predecessor and can be considered a successful sequel. Both slots look rather dated, but might still have their appeal to hardcore fans and lovers of classic slots. It took Microgaming more than 10 years to launch a third instalment and it is not entirely clear why. It might have to with getting the appropriate licensing to create another slot game or the game developer wanted to wait after the release of another Lara Croft film in 2018 with Swedish actress Alicia Vikander in the title role. This film, simply called Tomb Raider was received to mixed reviews.
Lara Croft: Temples and Tombs slot game
The third Lara Croft slot game is a decent affair. The game has a conventional reel structure and an avalanche feature, that makes the reel fall rather than spin into place. Since Lara Croft: Temples and Tombs has an archaeology theme, the cascading reel feature is more suitable to the theme and spinning reels would probably feel out of place. The slot has 243 win ways and three jackpots of which the biggest one can award you up to 5000 times your stake. You can win up to 32 free spins in the bonus round in addition to increasing multipliers that can go up to factor 15. The graphics are well- designed but don't seemed to be inspired by imagery of the videogames. The slot has a soundtrack that is quite fitting. However, the designers have decided to include a voice-over that represents Lara Croft, who gives her comments and expresses her excitement as you progress through the game. The voice might suit a British woman from aristocratic decent, it doesn't quite fit ballsy Lara Croft. The voice-over is not needed and as it's not quit fitting, it distracts rather than adds to the game.
Lara Croft Temples and Tombs vs. the Rest of the Franchise
Initially developed and released as a videogame that was different from the norm, Lara Croft became one of the most successful video slot game characters of all time. She also earned herself no less than 6 Guinness World Records, including most successful female video game character, highest-grossing spin-off game and most-successful live-action transfer. With the third Lara Croft slot game Microgaming seemed to have moved a way from imagery from the videogames. Although the graphics suit the game's archaeology theme, with the popularity of ancient Egypt and archaeologist-adventurist themed games, Lara Croft: Temples and Tombs is hardly original. Neither is the appearance of ballsy women in slot games a novelty. The 2018 Tomb Raider film might have had mixed reviews, but has attempted to be a true reboot combining the classic with high-tech elements. Lara Croft: Temples and Tombs slot is a decent production, but not really anything new under the sun. It is most likely to appeal to slot fans who love the ancient Egypt archaeologist adventure theme, but even within the theme, the slot is hardly innovative. As it is a high-volatility slot, the game might be more suitable for higher-risk players. You can have your fun with good graphics and decent win potential, but the is hardly a great homage to Lara Croft. After 11 years since the launch of the last Lara Croft slot, Microgaming could have done a whole lot better.
Relevant news