Use these crazy & scary Halloween ideas from online slots
Categories:
News
|
Published by:
valterb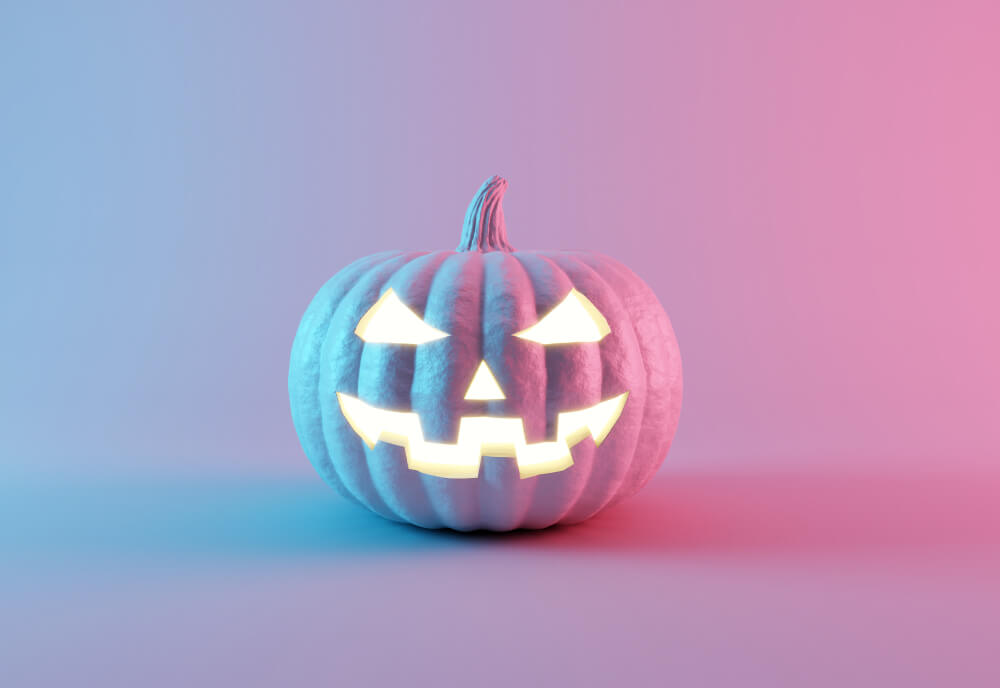 What are you wearing for Halloween this year? What are your Halloween decorations? Here are some inspiring Halloween slots where you can copy ideas.
Make your party the spookiest and creepiest in the neighbourhood with these simple ideas from online casino slots.  Whether you are hosting a Halloween party to trick-or-treat or you just want to have a good-spooky time with your friends, these ideas will work.
Halloween costumes began in Halloween; it as a night when the world of the living was porous enough for the dead spirits to come up. The costumes all started as a way of distracting the evil spirits from you.
Now, we are here; not sure whether the spirits still come but it is the one day in the year when your goal is to be the scariest. – And Halloween slots will help you plan the spookiest party ever!
A vampire coven
Vampires are movies and television series favourite (twilight, vampire diaries). You can create an even scarier vampire party venue to spook all your neighbours and party-people.
Borrow vampire Halloween ideas from online slots based on the master vampire himself;Dracula. There's a wide range of chilling ideas from Dracula-themed slots, like Dracula, Dracula Touchand Ooh Ahh Dracula.
Regardless of which version he is, you can expect Dracula to rip his victims to shreds. Therefore, if your's is a Dracula costume, you must have:
Long, bloody fangs
Red lips to match.
Black contact lenses to turn your eyes monstrous
Sharp ears.
A long black coat with a sharp, wide collar will do the trick.
As for the party décor, Dracula will always be around his scary bats. So don't forget to hang a huge number of bats above the porch and in the house. Go an extra mile and paint their eyes red.
Also get inspired by the Blood Suckersonline slot and include potions, shiny crosses, bloodied arrows and goblets of blood.
You can also host a game based on the Dracula online slot, where people 'hunt' one another. Whoever is caught is taken to a dark room, something like Dracula's Carfax Abbey in London. Of course, no one should get physically hurt, just a little spooked.
If you would rather travel this Halloween,try the Dracula's Castle in Romania.The castle is one fang-tastic destination for Dracula fans. Visit this dramatic castle near Brasov in Central Romania for a frightening time in dark hallways and creaky rooms.
If you have a date on this special day, it means one of you can be Dracula and the other Mina, Dracula's one true love.
Halloween Horrors Gifts brought to life
Take the spookiness a notch higher by aping the frightening Halloween Horrors slots.  Halloween horrors slot is all about creepy messages written on walls and creaky sounds that freak everyone out.
This is where you bring out all the ghosts to play:
Place ghostly figures in the most unpredictable places in the house and round the compound.
Put a ghost behind doors, so that no one can see them until they close the door behind them.
Go an extra mile and put ghosts in boxes and wrap them as gifts.
Give scary giftswith grinning skulls or bloody plastic body parts. You can use a plastic head, hand, leg or upper torso. A Halloween horror gift is not complete until you add frightening messages in the box (just ask long as you don't mean it).
"Who is next?" "I can see you" "Guess who's hand this is?"
As the host of the party, you should dress up as the evilest witch in a black, sharp hat, queer eyes, a broom and a scary black cat to match.  
Add a unique touch to your party with a huge tree trunk, where you can trick your party people to enter then lock from the outside for a few seconds.
Just don't overdo it with the horrors or people will be too spooked to attend your Halloween party next year.
Go horrifically psycho
Take inspiration from the Psycho Online Slotby NextGen and turn into a psycho this Halloween. This slot is baes on scary occurrences at the Bates-Motel, so capture that spooky atmosphere.
Norman Bateswas a smart, handsome and quietly funny guy who dearly loved his mother, Norma Bates. It all started when he killed his father after the man beat his mother. His mother made it seem like an accident so Norman never remembered the event. They then moved to a new town and started a new life or running an old motel together.
What follows is a series of deaths at the motel that both mother and son covered up together.
Hold a spooky Halloween party and tell your attendees to dress up as characters from the Norman Bates series. From the Sherriff to Summers (the motel owner), Miss Watson the teacher, Deputy Zack Shelby, Jiao, Juno (Norman's stray dog friend) and others.
Let the dead walk; bring the Zombies out
Get inspired by zombie-themed slots like Zombie Rush, Attack of the Zombies and Lost Vegasamong others.
What is a Halloween party without zombies to scare everyone out of their skins? Go apocalyptic by decorating your house and party into a graveyard.
This is the time to bring out coffins and plant graveyard slabs on your lawn. Don't forget to put assorted zombies all over the place, preferably in the least-expected corners.  Scare your guests by placing 'tasty brain' and intestine-like matter on the dining table.
For your zombie costume, you will need a grim-reaper like a slasher and long, black, dying nails. Your clothes should be mostly torn. Look for plastic-foot-shaped shoes, so you look like you are walking barefooted. Remember a zombie must have oozing toxic substances.
So what online slot inspires your Halloween party food or costume?
Make everything scary, even the food. You could try drinking bloody-like booze from syringes and eating eye cake pops.  Most people are afraid of spiders, so add eight legs to your doughnuts and two candies for eyes and you have a spider-meal.
Have a spooky Halloween!