Rock On! NetEnt to Launch Ozzy Osbourne Slot Game
Categories:
News
|
Published by:
kerttu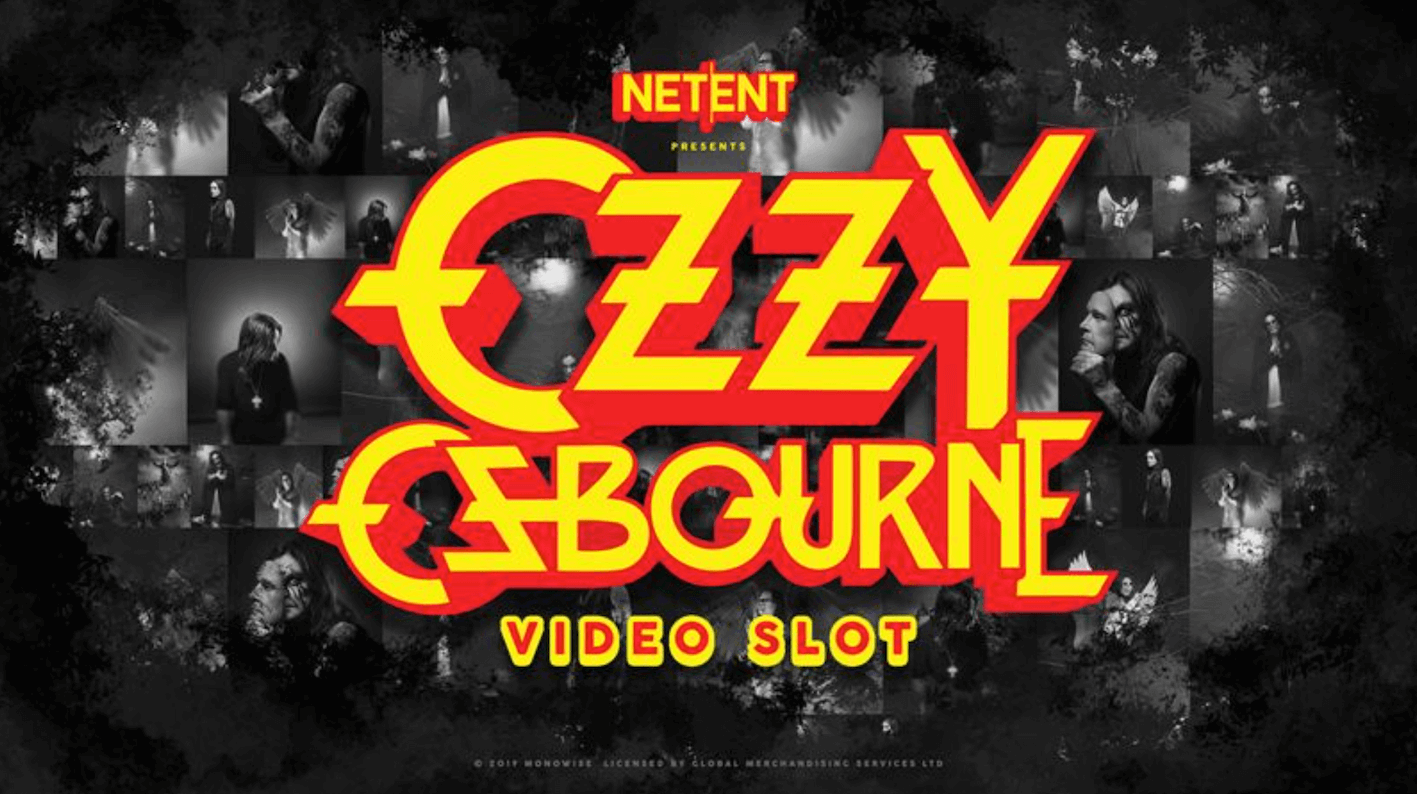 In celebration of their 20thanniversary, award-winning casino game developer NetEnt launched three slots games that formed the NetEnt Rocks trilogy. This slot game trilogy consists of video slots revolving around rock 'n roll legends and all three slots have become instant hits immediately after they were launched. In addition to Guns 'N Roses, Jimi Hendrix and Motörhead NetEnt is to launch a fourth rock slot and yet another branded game. This slot will be called Ozzy Osbourne and is developed in cooperation with the former Black Sabbath front man himself. 
The Legend Ozzy Osbourne
Ozzy Osbourne is a singer and songwriter who rose to prominence in the 1970s with heavy metal band Black Sabbath. After he left the band he had a successful solo career and as Black Sabbath singer and solo artist he has sold a total of more than 100 million albums. He reached an even wider audience as a reality tv star in the series The Osbournes in which he appeared with his wife Sharon and two of his children Kelly and Jack. Ozzy Osbourne is the face of heavy-metal themed Metal Casino and with a new slot game, he is becoming an even bigger entity in online casino land.
What can we expect from Ozzy Osbourne Slot Game?
NetEnt develop their branded slots in very close collaboration with the partner, whether the branded slot is an adaptation of a film or tv show or an artist or band. We expect Ozzy Osbourne slot game to be a highly exciting slot oozing rock 'n roll with high-quality graphics and great features. For now we can only guess what the slot will look like, but we think it is safe to assume it will feature great music and images of Ozzy Osbourne. The slots from the NetEnt Rocks trilogy are all low to medium volatility slots and we expect Ozzy Osbourne slot to have the same variance. But then again, perhaps Ozzy Osbourne has another idea about the volatility of the slot game named after him.
NetEnt Rocks with Ozzy Osbourne
NetEnt Director of Game Products Bryan Upton expressed his excitement about the partnership between NetEnt and Global Merchandising Services, which is responsible for Ozzy Osbourne's merchandising and brand management. "Rock stars don't come much bigger, better known or charismatic than Ozzy Osbourne" Upton states. "Thanks to the larger-than-life personality and outstanding contribution to music, Ozzy has developed a loyal and passionate following over the past 50 years and we can't wait to bring this to the reels for players to enjoy".
Ozzy was already a rock legend and like Guns 'N Roses, Jimi Hendrix and Motörhead, he will be a slot game legend too.

Relevant news