Go for a Full Slot Game Emersion in AutoPlay Mode
Categories:
News
|
Published by:
valterb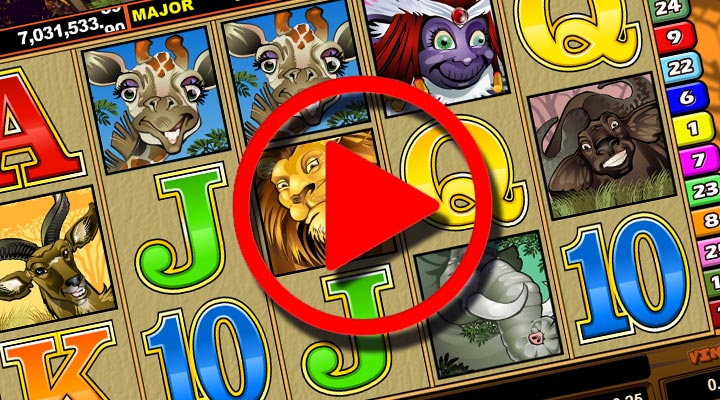 Online casinos have made it as easy as pie to enjoy slot game entertainment. You can play from your desktop in the comfort of your own home or on the go from your smartphone or tablet, wherever you are. To make it just a tat easier to enjoy an online slot, game providers include an auto-play function in most of their games.
What is the AutoPlay function?
In all slot games you need to click the 'play' button to spin the reels with the chance to hit a winning combination. Clicking 'play' is a small effort and can give you the sense that you are in control of the game. When there are times you are not in the mood of clicking that button all the time and/ or you want to fully immerse yourself in the graphics of the slot game, you can activate the AutoPlay function. In this mode the reels will spin automatically round after round as long as you have sufficient balance. In many games you can play up to 1000 rounds in AutoPlay. This means you don't have to touch your keyboard or screen and can just watch how your wins are formed and collected.
The Benefits of AutoPlay Function
As we just mentioned, when you activate AutoPlay you can fully focus on the graphics of the games as if you were watching film. If you like multi-tasking, you can do other things at the same time and/or could move away from your screen while you continue to create winning combinations. Most slot games with AutoPlay function have advanced settings, with which you can specify how you want AutoPlay to work for you. For example, you can adjust the settings as such, that AutoPlay deactivates automatically when you hit a big win. In that way you can decide whether you want to continue playing or cash out your winnings, assuming you have fulfilled any wagering requirements in the case you are playing with bonus money and/ or free spins. You can't play in AutoPlay mode when your balance is not sufficient, so you don't have to worry about going into the red.
If you have never played in AutoPlay mode, give it a try and you might find out that it enhances your gaming experience. You can start out playing in AutoPlay mode for a few rounds. You can play an unlimited of amount of spins in AutoPlay mode as long as your balance allows it. You can also set a fixed number of rounds in advance, for example 10 spins, 20, spins, 50 spins or more. On many slot games with the AutoPlay feature you can play up to 1000 rounds automatically without the need for you to hit the 'play' button.
Summary of the Benefits playing slots in AutoPlay mode
Full emersion into the slot game
Flexibility due to options in advanced settings
Ability to play 'hands free'
Possibility to do something else at the same time
Relevant news