Virtual Reality Slots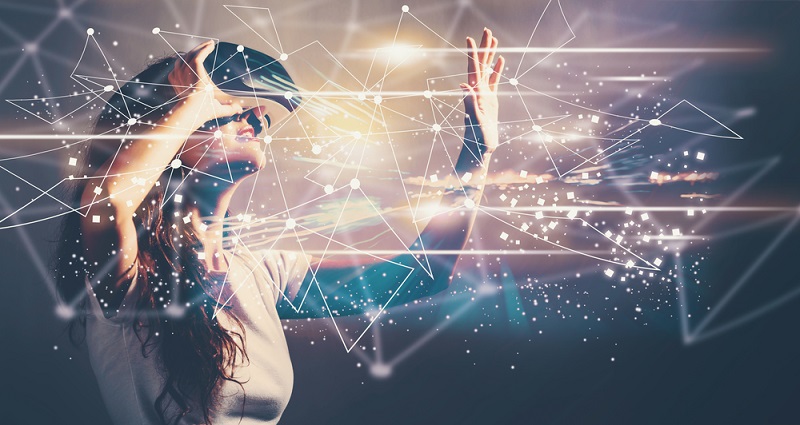 Virtual reality came into the world and changed everything, even casino games. Even though the slots are VR, the prizes are very real. Virtual technology has been hugely talked about in the online gambling industry for a while now. With the very real experience that Virtual Reality games give to players, it is no wonder they are becoming increasingly popular.
Playing casino games via VR devices is a fast-rising trend in both old and young gamblers. It was not long ago when Facebook, Valve, HTC and Sony released new VR gaming gear for casino enthusiasts.
Experience Popular Slots In A New Way
NetEnt's Starburst was among the first slot games to be available in VR mode. Its breath-taking graphics and riveting gameplay and engulfing soundtrack makes this the perfect VR slot experience. Starburst has only 10 Paylines but players come back to enjoy the thrilling high stakes that come with the popular game.
NetEnt has also launched Jack and the Beanstalk VR Slots. If you already like playing Jack and the Beanstalk at online, you will probably love the VR version. The slot delivers an enhanced experience, with 3D graphics and amazing sound effects. NetEnt's Gonzo's Quest stirred the slots world when it was launched in August 2017. Conquistador Gonzalo Pizzaro is still appealing in his ancient costumes, as he searches for the mythical city of El Dorado. Transit yourself to an immersive world of lush jungles, pyramids and Mesoamerican carvings.
Thanks to NextGen, we have a revamped Miss Midas slot. The classic game of King Midas was turned into the exciting, colourful and captivating tale of Miss Midas. The previous King Midas was loved for turning everything that he touched into gold but Miss Midas is even more generous, with a 25-Payline to offer.
VR Slots Are Booming
The industrial rush to create advanced gameplay and improve player experience has caused the Virtual Reality slots market to boom over the past few years. Research by International Data Corporation (IDC) indicates that the VR market will increase to $17.8 billion by end of 2018.
As technology advances, we are to see even better versions of VR Slots. It is only earlier this year that IGT revealed their first VR Games; Siege VR and Archery VR. While Archery VR is an individual game, Siege VR is a team-game and they cost $10 and $30 respectively. Both games come with lucrative awards for top players; $125 and $300 for Archery and Siege. Players will also be glad to know that NetEnt is set to release a new VR slot in the summer of 2018.
Where To Play VR Slots
Unfortunately, only a few main casinos have VR games to offer at the moment of writing. SlotsMillion Online Casino and Mr Green were the first and are the world's most popular VR Casinos. Other casinos like Big Hit Casinos also offer VR slots but the quality is a bit sup-bar. Developed by Mavin Apps, Slot enthusiasts can treat themselves to the ultimate casino experience by playing SlotsMillion VR Slots. Playing VR slots at Slotsmillions is amusing and exciting. You will have a smoother experience if you sign up on their website, instead of signing up in the VR room. The VR Casino is so well-designed that you will see other players in the casino, as well as outside the casino, in the big city.
In conclusion, Virtual Reality is the present and the future of casino gaming. Join the bustling and exciting hallways of your favourite VR casino and enjoy magnificent audio and visual quality. From poker games like Blackjack, Craps, Roulette, Punto Banco and European Roulette to slots.
Relevant news