Top Mobile Friendly Slots
Categories:
News
|
Published by:
Ellie B.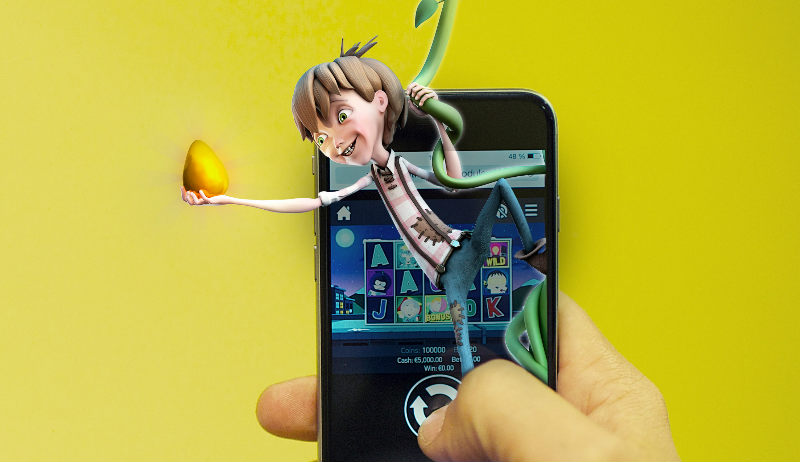 Before delving into the world of mobile slot games, it is important to understand what online slots are as a whole. Online slots have actually developed from their land-based counterparts, which saw players pulling levers to make reels spin and match symbols. The transition has seen the lever simply transform to a button that can be pushed on a screen, with the general principle for the rest of the game remaining the same. However, with improvements in technology, online slots have far surpassed their mechanical cousins to offer players multiple paylines, superior graphics and more intricate game play resulting in better payouts. At this point, for a long time, online slots were only found on desktop sites. However, as technology improved once again, slots soon made another transition, this time to mobile devices, finally allowing players the freedom to access these games from anywhere in the world.
---
Mobile Slot vs. Desktop Slot
In all honesty, at first glance there doesn't seem to be much difference between the two types of slots. Many of the top providers have simply transitioned their more popular slot games to a mobile version. However, if you look closely, the differences are there.
For the eagle-eyed among you, you may have noticed that the graphics and animations on a mobile slot are just not quite as crisp and smooth as those on the desktop site. In some instances the bonus games don't have the videos and even the reels don't have the same sparkle. This is because the base programme that runs the two slot types is completely different. On the desktop the slots are run on Flash coding whilst mobile games use HTML5. The reason for this is that providers want their games available to all users and those that have Apple products would be severely missing out – iPhones aren't compatible with Flash.
The jumpiness and lack of fluidity on many mobile slots is simply due to the fact that HTML5 is still a relatively new coding program, some of the kinks have yet to be worked out. However, even now, it is clear that these mobile slots are already improving dramatically. Some companies such as NetEnt have already gone out of their way to focus their attention on making these mobile slots as good as their desktop cousins. However the nuances of these games may be lost for the majority of players simply due to the small screen size, allowing these slight niggles to pass relatively unnoticed.
Despite this rather nit-picky flaw with mobile games, they are an excellent way to enjoy slots whilst on the go and have enabled an even wider audience to access them. With that in mind though, it is still beneficial to pick the better quality games in order to have the best possible gaming experience. It should also be noted that when it comes to slots mobile deposit abilities are exactly the same as those on desktop versions.
---
Best Mobile Slots
Starburst
NetEnt is already a leader in the slot world and have proved this in recent years by dedicating a lot of time to their NetEnt Touch series. This series is simply a selection of their best or most popular games that have seen a loving transformation to the mobile platform. Starburst Touch made an excellent transition to mobile. It already had simpler graphics than most, was full of bright colours and paid out extremely well. The small screen size fit this game perfectly and, in fact, many players now rate it even higher than before since it made this transition. All of the features are carried over from the original game.
However, there is only one bonus feature so new players might be forgiven for thinking there was something lacking in the mobile version, but it is this very simplicity that lends this game so much charm.
Gonzo's Quest
Another NetEnt offering that made a successful transition was the more complex Gonzo's Quest. The stunning graphics crossed to the smaller screen surprisingly well, losing none of their clarity and vibrancy. Maybe Gonzo himself jumps up and down a little less in the mobile version but this is potentially a good thing because it reduces the distraction this character caused. In fact, many of the more distracting graphics from the desktop version are gone; instead the slot focuses on the crumbling blocks that form the reels and part of the cascading reels that make this game so popular. The rest of the slot follows its predecessor exactly, offering the same bonuses and same ample payouts as the desktop version.
Mega Fortune Touch
NetEnt don't do things by halves and even some of their progressive slots have made their way to the small screen. How could they not, Mega Fortune is one of the most popular progressives out there, and what better way to please players than by introducing Mega Fortune Touch. This game made the transition so well that there are no discernable differences between the two types! In fact the mobile version would win simply because now the game can be played on the move. So popular are these games that casinos such as Leo Vegas, Betsson and Betsafe all have these games firmly within their repertoire.
Break Da Bank and Avalon
Not to be outdone, Microgaming has also moved many of its more popular games such as Break Da Bank and Avalon to the mobile platform, also with great success. Avalon already had rather old-fashioned graphics so this transition to a slightly slower platform did no harm whatsoever. In fact, it is rather nice to be able to be transported to a mystical land wherever one may be. Payouts on this slot remain great at 97% and the bonus features are all in full force. Leo Vegas offers this game across all its platforms not just the mobile version.
Break Da Bank is one of the rare slots that actually look better in the smaller form. It could even be said that it has improved by being given the mobile treatment. This is one of the smoothest playing mobile games, with no crashes whatsoever during game play. Sadly though, a number of the casinos only seem to carry its sequel, Break Da Bank Again.
---
Final Thoughts
When it comes to choosing a mobile slot, the choice is swiftly becoming vast. Most of the popular slots have already made the successful transition to mobile devices and are seeing continued success in this platform. With more people using their mobile devices to access casinos, it is likely that the quality of the mobile slots will continue to improve.
Relevant news