Irish Eyes Slot Game Review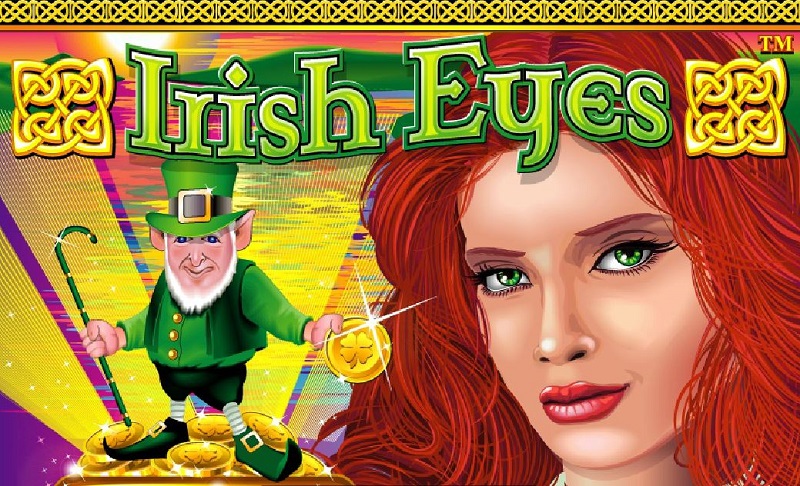 Irish Eyes is the brainchild of game provider NextGen. The Irish are known for their lucky charms; especially the leprechaun and the proverbial pot of gold at the end of the rainbow. Now if all that luck was channelled into a slot, wouldn't it be a good incentive to play it?
Eyes of the Irish
Irish Eyes offer a straight up, simple game that is more direct than it is a distraction. And in a way this helps the game to stand out from the competition. Why? Because there is none of the flash, none of the razzle-dazzle that has become the calling card of so many slot offerings. Irish Eyes does not seek your attention, the game merely asks you, in a polite, casual tone whether you would want to play it.
Heart of the Action
First up is the free spins feature, where a beautiful woman with flaming red hair makes an appearance. Land three of her symbols, and she blesses you with twelve free spins. These are the only spins that you can look forward to here as the multipliers have been kept out of this round. But land more symbols, and you will receive more free spins.
Next up is the Pick Me Bonus. The title itself gives away what you can expect from this round. You will need to land the Green Leprechaun on reels one and five. Once you achieve that, you will be taken to a specific screen where a number of theme-specific objects are placed before you. All you have to do is pick three of them to reveal the cash prizes you have won. Now the beauty of this feature is that some of the objects you choose may allow you to win more chances.
Then there is a third feature, which is probably one of our favourites. It is called Gamble. On the bottom of the screen you will see a small tab called Gamble. Click that and you are presented with an option to predict which card will flash on screen. Guess correctly and your wins are boosted by a 2x multiplier. Guess the suit too and the boost is boosted by 4x.
Irish Eyes On The Mobile
The slot more or less retains its charm without adding anything extra. This is probably an opportunity lost as the theme seems a more natural fit for the small screen. That being said, it will more than entertain you when you log on to the slot from your phone.
Nice and Easy
Irish Eyes is an ideal choice for a casual slot game. Just spin the reels and hope for a win. The other Irish-based slots have more going for them in terms of energy, visual effects and cash prizes, but our game retains a simple heart and a simple, straightforward path to fun.
We suggest you wager medium to high amounts to get the very best of the game.