HiRoller – New Feature from Quickspin
Categories:
News
|
Published by:
Ellie B.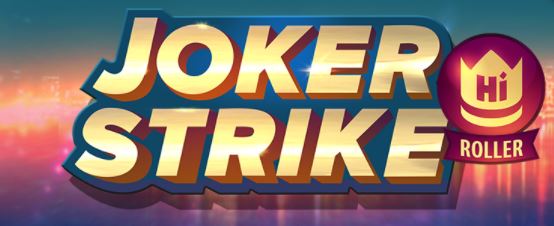 Quickspin releases a new feature for the Joker Strike Slot – The HiRoller mode.
Quickspin is a Swedish game studio that develops well-distinguished video slots. Quickspin seeks to enhance the gaming experience by adding the extra features to the popular Joker Strike Slot. According to Quickspin, the main purpose of the HiRoller Mode is to help players increase their chances of hitting the joker strike feature.
How the HiRoller Mode Works
The HiRoller Mode is a real enrichment to the game. It comes in three modes, each of which consists 5 spins. Each mode has a box that displays all the available features in the box.
The HiRoller offers players more fun at the game while giving them an option of choosing the feature they want. With this new feature, players are given additional features, depending on the number of times that they place a bet. The more times your bet, the more features you will unlock in Joker Strike Slot's HiRoller Mode.
For example:
While a €20 bet gets you a Wild for every 5 spins. You are qualify for even more strikes and wilds if you signifcantly increase your bet in the next round. Additional bets also come with an extra spinning both ways on the wheel.
Deal with the smiling Jester and enjoy the several additional features in the Joker Strike Slot. Thanks to the outer wheel surrounding the reels, all players have to do is form the best combination and get up to 10 additional symbols on the reel. To participate, players must activate the HiRoller mode and try out any of the three modes. The best part of the new feature is how the Wilds, Wild Strikes and Double Chances are guaranteed and they all come with 5 free spins.
Joker Strike is a 10 payline slot that pays from left to right and a 5×3 layout. The minimum bet is €10 and players cannot bet more than €100 every spin. The HiRoller Mode payout is distinctively lucrative, as players receive 200 times the stake for Five of a Kind.
The HiRoller Mode in Joker Strike is available on all devices; from laptops, desktops, tablets and smartphones. Therefore, players are able to access the highly rewarding joker game from the location of their place.
In conclusion, the HiRoller Mode feature makes the Joker Strike Slot classic and modern. It is possible to benefit a lot from the HiRoller mode. However, players should look out, to avoid depleting their balance.