Mr Green Casino Bonus Offerings March 2018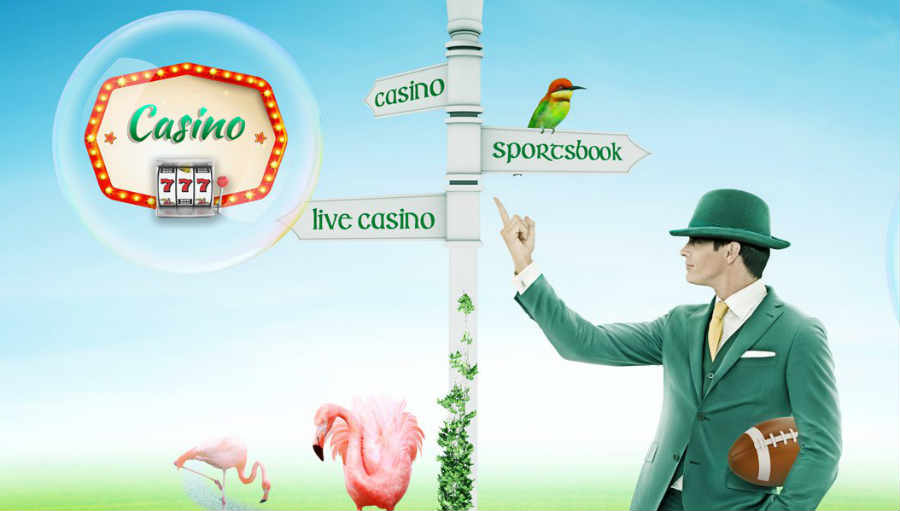 Are you looking for the latest casino offers and live casino bonus opportunities from the well known and respectable online casino operator Mr. Green? Then you'll be glad you found this article. We have four interesting casino bonus promotions in the horizon this month, ranging from free spin slot bonus to assorted casino offers. Mr Green bonus features are very appealing as usual in March 2018!
If you want to step into the spring with a loaded wallet, make sure to get all the casino cash prize and casino bonus opportunities available to you here. So without further due, let us now look at the actually Mr Green promotional chart for this month:
Free Spin on Starburst, Slot Bonus Lasts 7 Days!
Do you like the idea of getting plenty of free spins in your of your favorite slot games, simply by trying out a fun new game which happens to have a cool retro feeling? We're talking or course about the new "Roasty McFry & the Flame Busters" slots available on Mr Green spotlight this month. This is a fun new retro slot game title that is inspired in those old school 8-bit game classics from Atari and Nintendo that we all know and love.
For every 50 spins of "Roasty McFry & the Flame Busters" that you pay using your real money, you will instantly get 25 free spins that you can use for playing the all time slots game classic Starburst! This offer will be valid from 27 February to 4th March, and you can use it to get lots of free spins that will make your wallet stretch and give you substantially more entertainment with less spending!
Mr Green Bonus Special: Crack the Code to Win a Kilo Gold
Here's another fun little promotion that gives you new entertainment options combined with impressive potential winnings. This social game will entice you to gather a group of virtual felons to crack the secret code that opens Mr Green's Treasure Vault for the month of March 2018.
To be a part of this event, you just have to invite your friends and get additional codes that will increase your chances of getting the winning combination. Would you like to walk away with a main prize that is paid in solid gold bars weighing in at a very respectable Kilo? Then make sure to join the virtual heists this month at Mr Greens and keep an eye on the big prize! Even if you don't win it, you still get four additional shots at the supplemental €500 runner-up rewards!
Are You Up for Mr Green Live Casino Bonus Adventure?
If you're the kind of player who likes the best things in life such as high profile sports and fast spinning slots, you will want to join the exciting new Mr Green Adventure! You get your best suited adventure by choosing between three possible bonuses: a casino-focused promotion, a sports-book bonus or a special bonus aimed at live casino enthusiasts.
If you choose the casino bonus pack, you will double your first deposit of up to €100, plus get 100 spins in the king of slot games "Starburst", and additionally you also get 5 spins every day through the first 20 days from when you join Mr Green! You can use these free credits to play a nice diverse selection of available titles, and this is a great way to get to know the slots games catalog available from this friendly online casino.
For those who rather get a bit of sportsbook action, the sports action will cater an enticing opportunity with a possibility of being credited two free bets of €25 each, as well as 5 free daily spins available through the initial 20 day period.
Finally, this adventure avails the chance to enjoy a juicy live casino bonus that gives you a 50% refund on your initial losses of up to €50! If that isn't enough, you also get those customary free daily spins over 20 days from the day you join Mr Green.
Casino Cash Prize from Mr Green Bonus Featuring Celtic FC
For those who split their passion between online casinos and Celtic FC, this promotion should strike a chord!
It turns out that Mr Green just became the Official Casino Partner of the champions of Scottish football – this is really good news for anyone who enjoys football and gambling.
In practical terms, this means you will have access to some exclusive events that will involve well known players and high profile football players of past and present times. You should also stay tuned for some exclusive competitions arising from this partnership, that will be especially appealing to you as a Celtic FC fan!
Relevant news