Best Online Slots to Play When Your Heart is Broken
Categories:
News
|
Published by:
valterb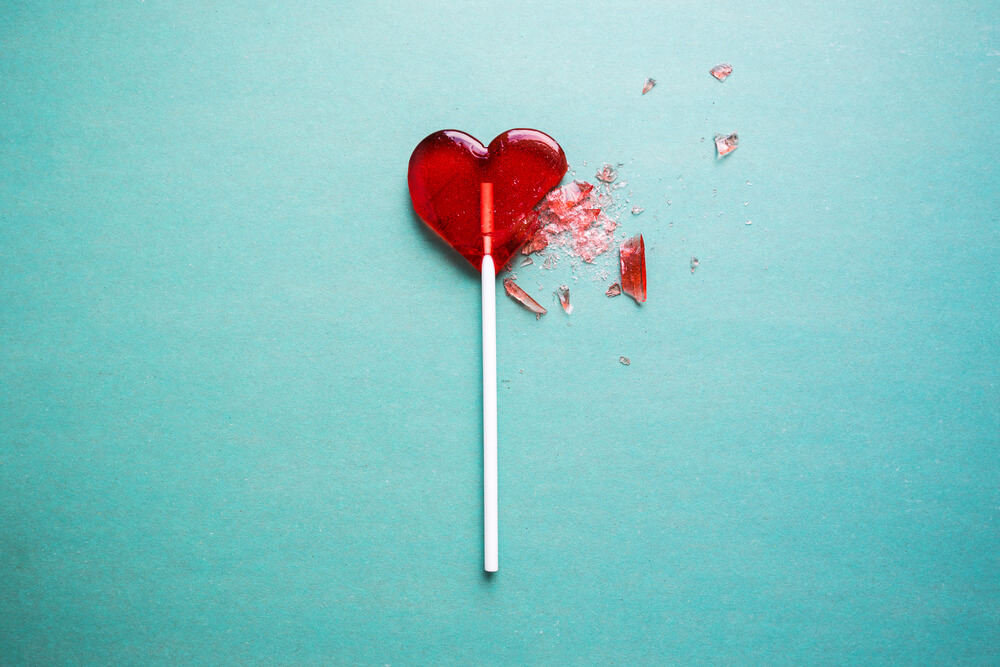 Do not sleep with a broken heart – Not with the existence of online slots. Here are interesting online slots to play after a break-up. Allow yourself to have some fun.
The heart wants what it wants and when it can't get it; it aches. If you are carrying a broken heart, there are different ways of coping. One fun and sometimes a free way of cheering yourself up is by playing online slots.
Major online casinosoffer slots with bonuses, advanced graphics, jackpots, special tournaments and free spins. –And all these things can help you cheer up.
Online slots enable people from all over the world to chat and socialise. So, it is still possible to meet someone new while playing a slot.  You never know; your next life-partner could just be a spin-chat away.
Online slots are a brilliant form of entertainment, no matter where you are playing from. Some offer you a chance of winning millions of euros at a go.
There is no better revenge on your ex than to have fun or win millions. It will really get their attention and somehow make them regret ever leaving you.
Online slots to play when you are sad
Get your millions in Mega Moolah
Play for millions in Mega Moolah slot by Microgaming.  Play with exotic animal symbols for a share of the progressive jackpot. The game also comes with bonus features, free spins and four different jackpots.
Note that Mega Moolah jackpot never goes below the 1,000,000 mark. This means fortune is only a spin away!
Have a good time on Spring Break slot
Treat yourself to a fantastic time in the spring by playing this game by Microgaming. The slot is built with bonuses, symbols and a variety of features.
The booze, barbeque, burgers, ice cream and sunset on the beach symbols will really cheer you up. There is a wild multiplier symbol that is represented by the Spring Break icon. Unlock t5he Free Spin Bonus Round when you land 3 Beach Party symbols.
Play with the hilarious chameleon in Rango slot
Rango slot is based on the film so you can expect nothing but laughter.  The characters are certainly hilarious.  Meet the funny chameleon together with his crazy friends; Jake the rattlesnake, Beans, Mayor and Priscilla.
Spin the jackpot symbol 5 times on a payline and win a jackpot. Rango is the new sheriff in town and his silver star will give you free spins and an 8x multiplier.
The goofy characters in Rango slot will likely make you smile.
Have your heart treated in Doctor Love 20-Line
Doctor Love 20-Line from Microgaming is a suitable game to play after your heart is broken, Play with the interesting characters to win the big jackpot of 5000 coins. You could also win 1500 coins or 1000 coins.
Meet Doctor Love for a healing session for your broken heart.  Expect flowers, teddy bears, love meters and charming nurses for symbols. There are also free spins and a gamble feature.
Go Berzerk on your ex with the Black Widow Slot
Black Widow is a serial-killer themed slot about a widow who murders her rich husbands. Set on a creepy background are the handsome husbands and the emotional black widow.
Enjoy the Super Stacks feature at the beginning of every spin, which can turn into really huge wins.
Marilyn Monroe
Forget the heartbreak inflicted by your girlfriend by playing Marilyn Monroe. If you are a woman, remind yourself of glamour in this game.
Play with one of the most beautiful and successful actresses of all time.  Expect to see attractive headshots of this celebrated 50s sex symbol.
Doctor Love on Vacation
Go for your vacation and get your heart repaired by Doctor Love.  Try out this 5-reel and 20-payline slot and win 1000 coins when 5 wilds land across the active pay lines.
Have fun with the margaritas, beach balls and a heartbreak first-aid kit. Land the Surfboard scatter symbol and activate the free spins bonus rounds. You can multiply your wins by 3 times in the bonus round.
Meet gorgeous people in Baywatch
Go back to the 90s in this action-drama slot by Playtech.  Play with gorgeous coast guards in this 20-payline and 5-reel online slots.
Win a 3000 jackpot when you bet the maximum or gather CJ parker's 5 symbols.
Beach Life
Take a break from your heartache with the Beach Life slot by Playtech.  Enjoy solid payouts and get away with a lucrative jackpot when you land 5 wilds.
The bright sun, blue waters, treasure chest, ice cream and liquor will definitely cheer you up.
Meet comical birds in the Bird Watchers slot
If nothing else can cheer you up, playing with these frenzied birds might help you to feel better. Meet a group of comical birds; owlets, owls, cardinals, toucans and a blue scatter egg. Receive up to 160 free spins and an unlimited set of prizes.
All birds dance a jig when they land on an active payline. The golden egg offers a hilarious bonus round. 3 or more scatter eggs will give you 15 free spins. All wild wins are doubled.
Run Chicken Run Slot
Guess the gender of the next chick and stand to win up to 10,000 in a jackpot. Play with goofy chickens that also wear headbands. The funniest round is the bonus, where the hen vividly pushes out eggs.
Your goal is to guess the gender of the next egg.  Land 2 or more golden eggs anywhere on the reels to multiply your Egg pot reward.  The bonus white and brown hens will activate the 'Guess Who' bonus game. There is also a wild basket of eggs that replaces every other symbol except the bonus symbol. Find golden eggs and win up to 25 times the Egg pot.
So, will playing slots completely heal your broken heart?
Even as you search for a remedy to your heartbreak, remember to gamble responsibly. Also, avoid playing with emotions (getting extremely sad when you lose and overconfident when you win).  Please check out our list of most reliable online casinosto know where to play this and other exciting games.
Winning on slots is thrilling but you should primarily focus on playing for fun after your break-up.